I suggest keeping performance and or natural fabrics in mind, wearing loose clothing, comfortable shoes, and don't forget to check the weather report so you know if you need to wear a jacket or grab an umbrella.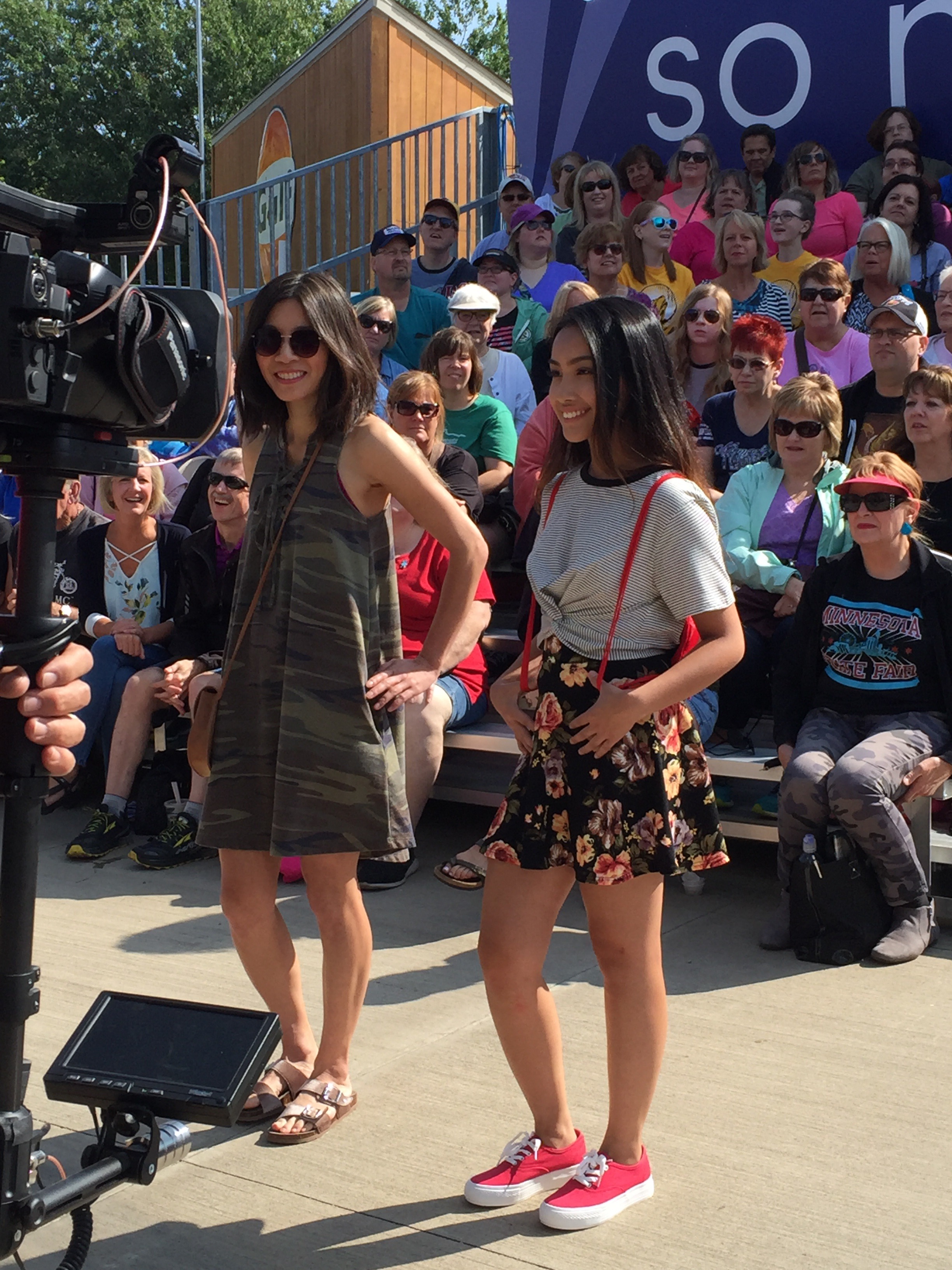 A cute dress is always a good choice because it's one and done. Consider wearing it with a moisture wicking sports bra, Birkenstock shoes, and don't forget your sunglasses.
Mixing prints is a fun way to pull an outfit together. If you like wearing skirts you might consider wearing shorts underneath. Unfortunately you can't see it in this photo but I have them on every time I wear an a-line skirt.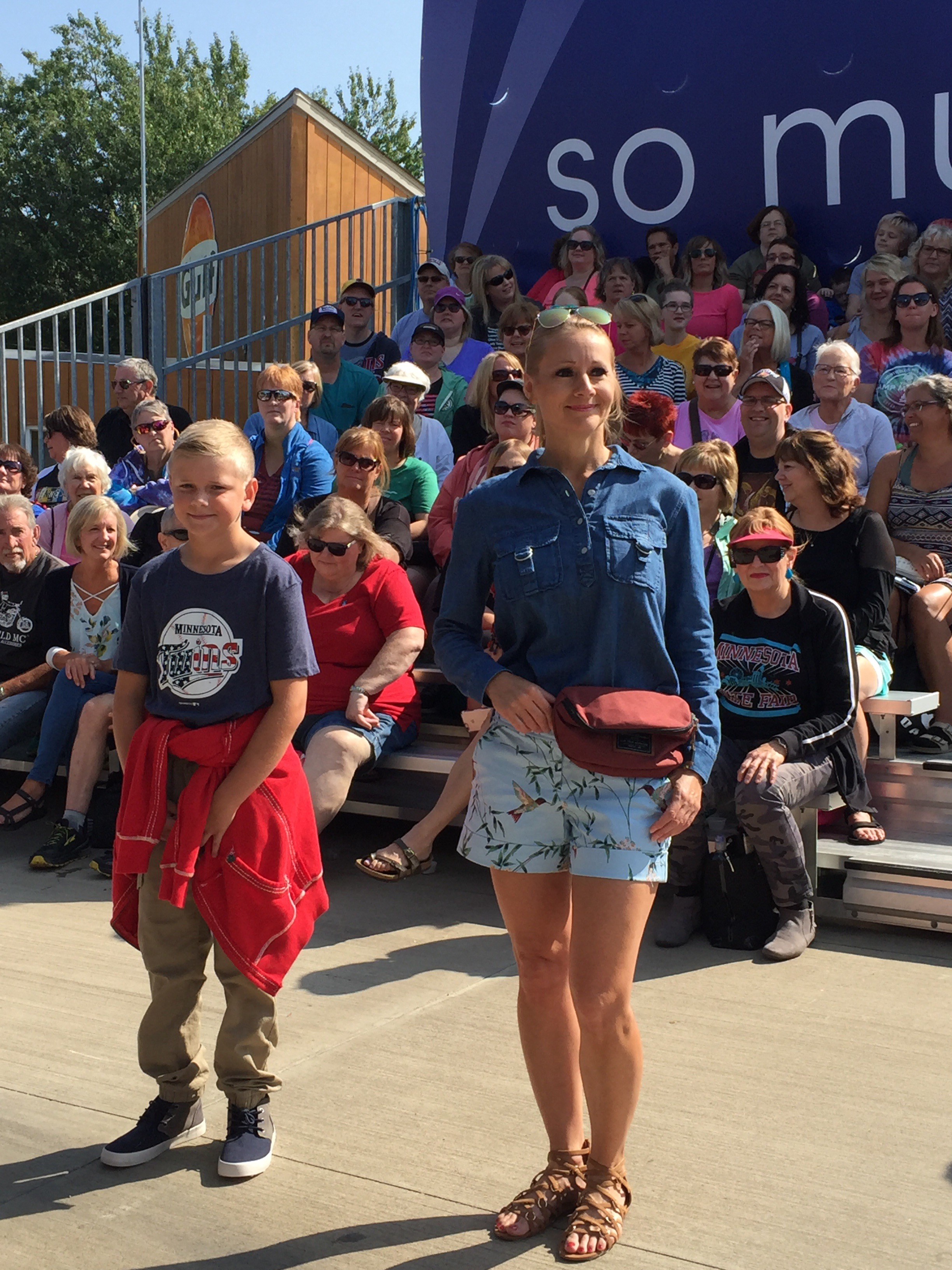 Cotton is a natural fabric that breathes, so if the temperature is hot and humid it's worth your consideration.
Light colors help to keep you cool and sports lovers can show their team spirit.
If you have great legs why not rock a pair of shorts, I like the look with a long sleeve shirt.
Backpacks, crossbody bags, sling bags, and fanny packs all provide a practical option for having hands free whether you're getting on rides or munching a bunch.
Wide leg pants are in the fashion spotlight and they work nicely with a bodysuit, however if you're going to wear a bodysuit I'd recommend one that features a snap crotch, (it will make things a lot easier when you head to the ladies room.)
Loose fitted clothing will help the air to circulate around your body and comfortable shoes means happy feet. 😊
#whattoweartothefair #fairwear #whattowear #fashion #statefair #countyfair #ootd #outfitinspiration #SaraRogersStyle